Technology
Dell's new gaming laptops offer super-sized screens and trendy colors
Despite a few interesting moves like the new XPS 13 Plus, Dell tends to favor gentle revisions rather than sweeping redesigns. But with the latest revisions to its Alienware and G-series gaming laptops, Dell appears to be going a little bolder than it once did. In a pre-CES event, the company showed off its new hardware, some of which might catch your eye more than the usual Dell designs.
First up is the G-series. Dell's budget gaming line is known more for its prices than its style, but that might just change this year. The new G15 and G16 models come in bombastic colors that accentuate a new and sharply angular chassis, inspired by '80s-style synthwave setups that are all the rage. The purple-teal combo is easily the most eye-catching, though more toned-down options are available if you want a laptop that can blend into a classroom or office.
The G15 comes with your choice of 15.6-inch 1080p panels, at either 120Hz and 250 nits of brightness or an upgraded 165Hz/300-nit option. Inside the chunky chassis are 13th-gen Core processors up to a 24-core i9-13900HX, combined with "next-gen Nvidia GeForce RTX graphics" (specific GPUs not enumerated). RAM goes up to 32GB of DDR5, while the M.2 SSDs top out at 2TB in the single 2230 slot. For ports you get a single HDMI 2.1, one USB-C with Display Port alt mode, three Type A ports, and full-sized ethernet.
The G16 offers largely identical specifications with an upgraded 16-inch, 16:10 display. The base model bumps up to 165Hz with an upgraded 240Hz option, both at 300 nits. The larger model has an optional 86 watt-hour battery, and you can also trick it out with a Cherry MX ultra-low profile keyboard, if you're feeling ritzy. The G15 will start at $849, while the G16 will be quite a bump at $1499.
Dell's Alienware refreshes include the X14, a new X16, M16, and a truly massive M18. The latter is definitely the most interesting of the new options, thanks to a massive 18-inch screen that hasn't been seen in laptop form factors for quite a while. That panel comes in 16:10, 2560×1600, 165Hz for the base model, or if you're feeling the need for speed, a 1080p variant with a blistering 480Hz refresh rate. The gigantic chassis of the M18 also allows it to be configured with four, count 'em, four M.2 SSDs, supporting a maximum of 9 terabytes of storage (two 4TB + two 512GB drives, in whatever RAID array you like).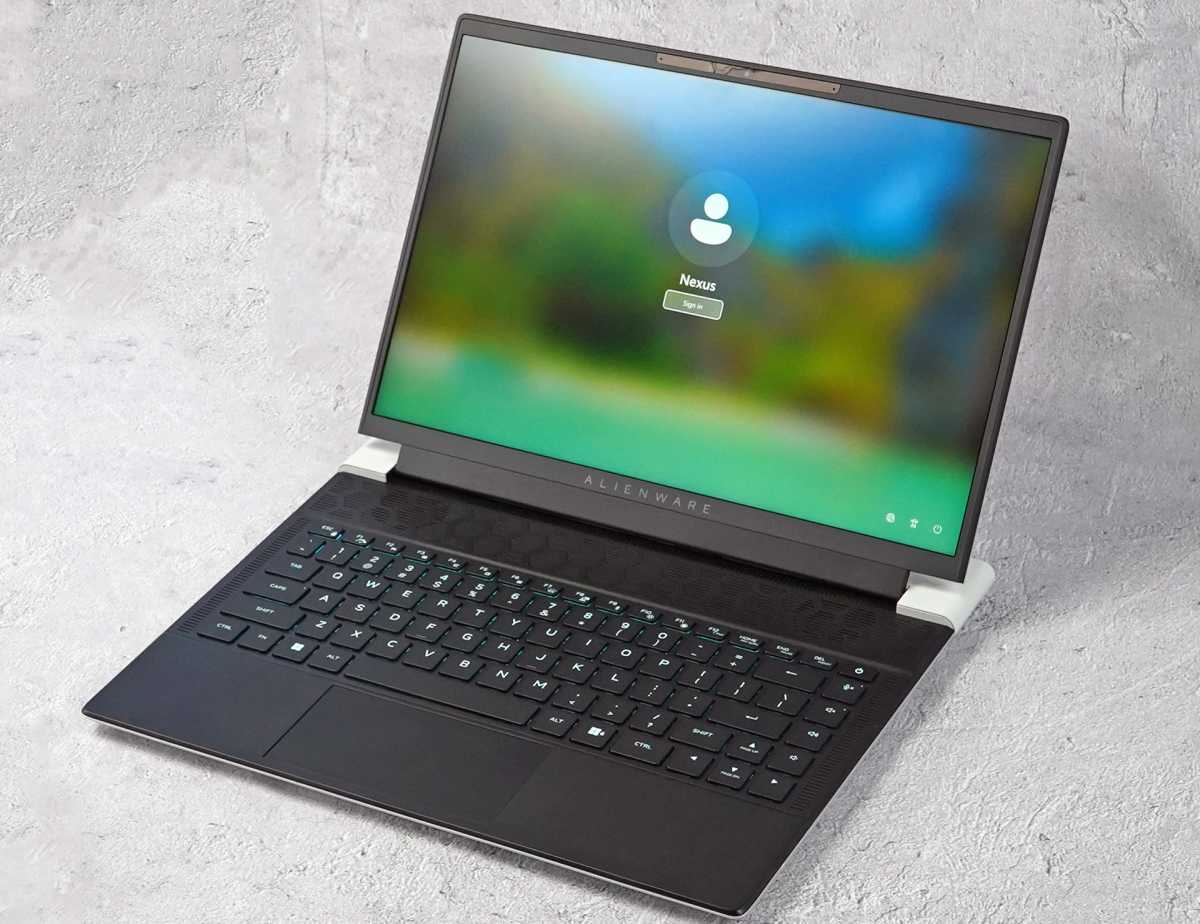 Michael Crider/IDG
Dell's other big change to the line is a revised "Element 31" thermal system, integrating targetted cooling for the CPU and GPU. On the exterior this is especially notable on the bottom of the laptops, where a fully circular "foot" allows for ingress and egress of air at specific locations, creating more efficient and effective airflow while also offering super-stable footing. It's an interesting design tweak that makes a lot of sense, though it does depend on a table or other flat surface for optimum performance. Other notable touches include optional Cherry MX ULP keyboards and smaller, sleeker chargers made with gallium nitride (GaN).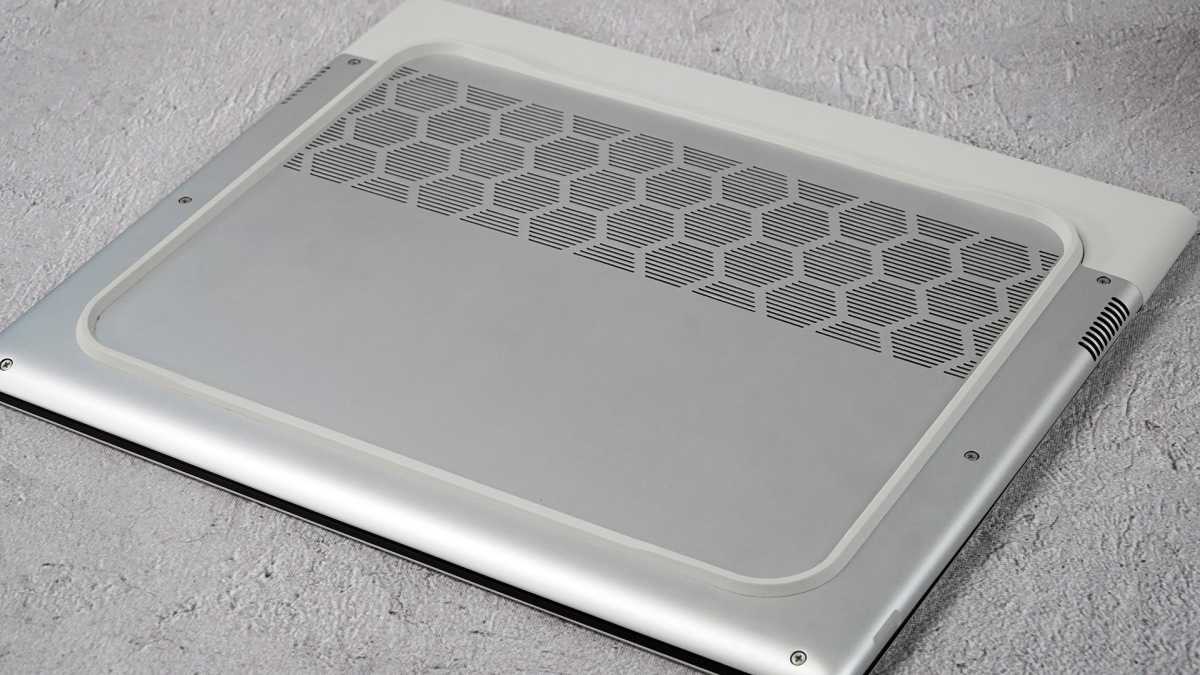 Michael Crider/IDG
All of the new Alienware machines offer a maximum Core i9-13900HX processor, except the sleek and small X14, which tops out at an i7-13620H. The M models max out at 64GB of DDR5 RAM (user-replaceable to boot!), while X models will have to make do with 32GB. The X14 offers RTX 3050, 4050, and 4060 GPUs, while the rest of the line can be configured with more powerful cards, up to an RTX 4090 with 16GB.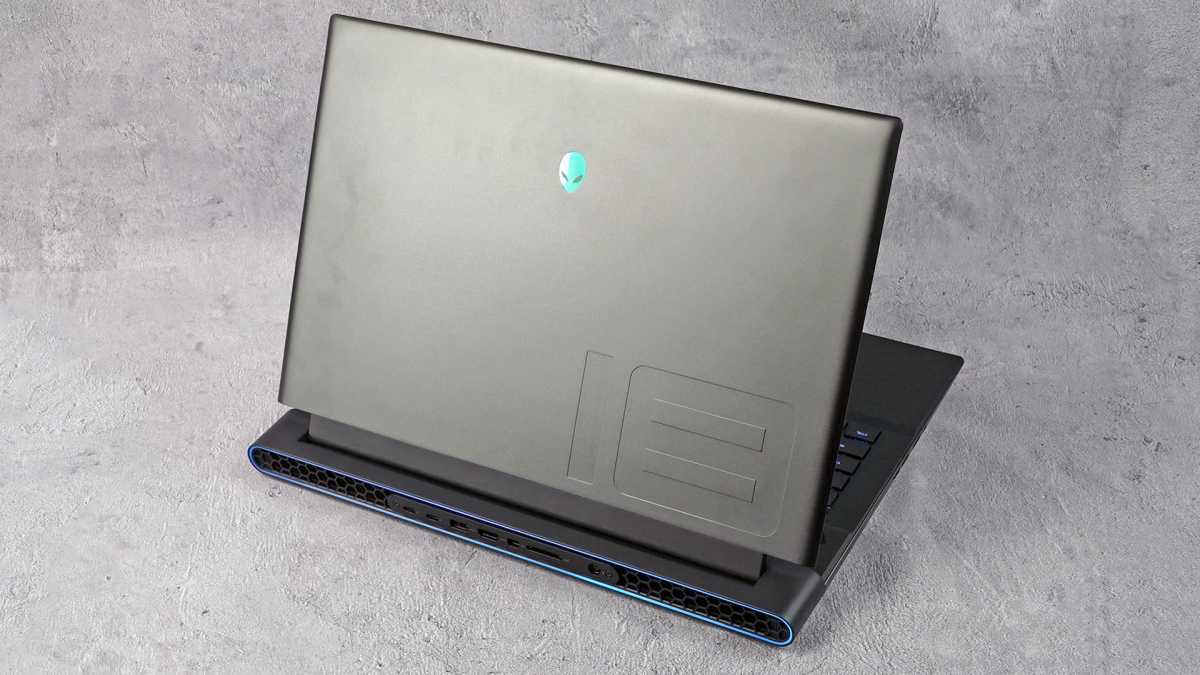 Michael Crider/IDG
The Alienware M16 and M18 laptops will launch at the tail end of winter starting at $1,899 and $2,099, respectively. The X14 and X16 will start at $1,799 and $2,149. You might have to wait for the cheaper options—all of them except the X14 will launch exclusively in high-end configurations to start.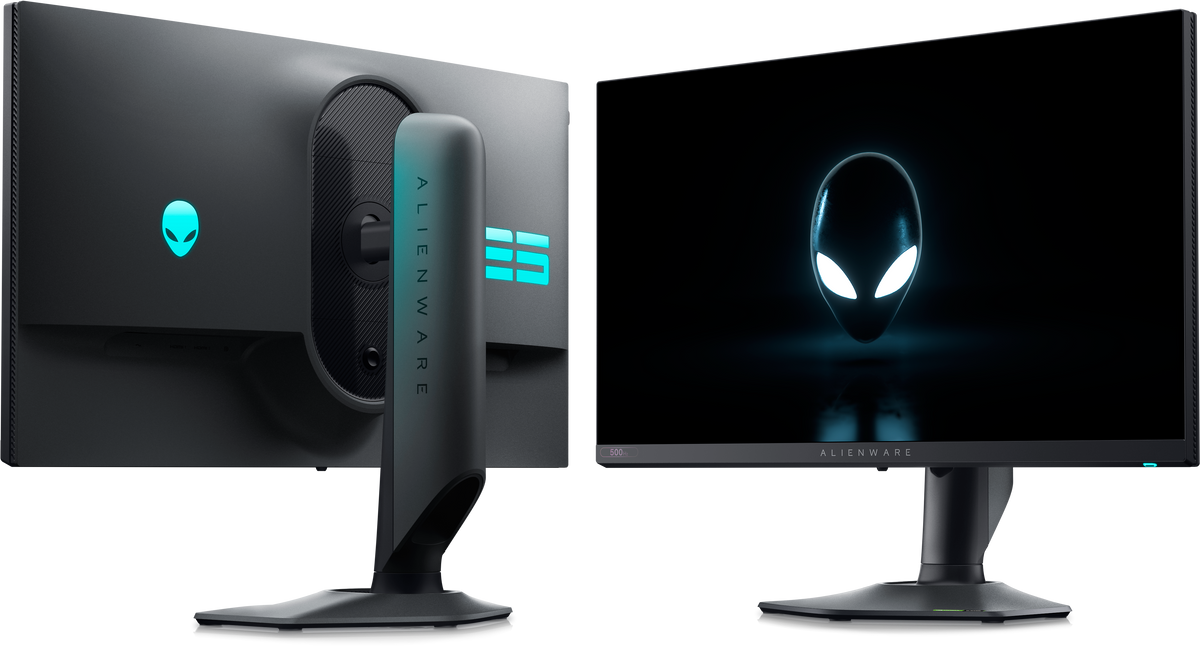 Dell
Alienware is also launching an insanely fast gaming monitor: the AW2524H. This 25-inch panel doesn't look like much, though we're told the hexagonal base was made specifically with e-sports pros and their non-standard desk setups in mind. But its 25-inch, 1080p IPS panel is an absolutely blistering 500Hz, assuming you're okay with a slight overclock. It's no slouch in brightness either at 400 nits (not bad for IPS), though it might not be pushing that at its maximum speed. The monitor is scheduled to launch in the first quarter of 2023, at a price yet to be determined.