World
Russia-Ukraine War: This is the number of civilians killed so far in the war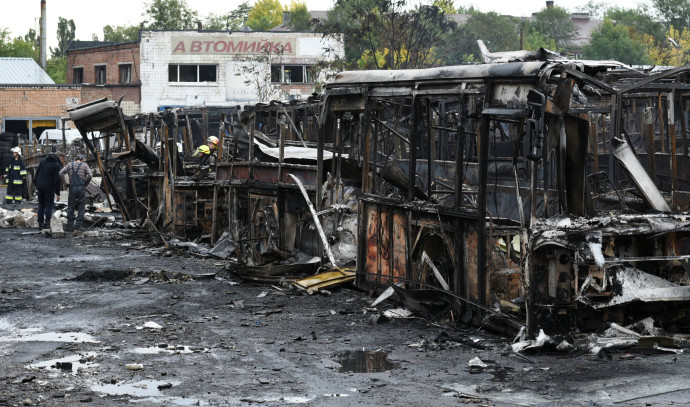 Russia-Ukraine War: Prosecutor General of Ukraine, Andrey Kostin, stated today (Sunday) that more than 8,300 civilians have been killed so far in the war between the two countries, including 437 children. Also, Kostin added that more than 11 thousand people were injured, in the war that started about nine months ago. According to him, "it is likely that the actual number of victims will be higher, because the Ukrainian authorities do not yet have access to some areas occupied by Russia."
At the same time, the Deputy Chairman of the Security Council of Russia, Dmitry Medvedev, sent a strong message in the direction of Ukraine, declaring that "Kyiv is a Russian city". Medvedev claimed that the crisis comes in response to the Ukrainian threats that "Crimea will return to the territory of Ukraine". He added that "Kyiv was one of the largest Russian cities during the Russian Empire, and one of the capitals of the Soviet Union." In addition, Medvedev emphasized that "Kyiv is simply a Russian city, and its residents have always thought and spoken in the Russian language." According to him, "It's all completely clear, what should return to Russia's hands, and how it will return."
Earlier, the Ukrainians reported more than 12 explosions that occurred near the Zaporizhzhia nuclear power plant. Chairman of the International Atomic Energy Agency, Raphael Grossi, urgently called for a cease-fire near the largest station in Europe, located on the Dnipro River, on the front line, and said that "whoever is behind this must stop immediately, you are playing with fire." The Russian military has already pointed an accusing finger in Ukraine's direction.
The International Atomic Energy Agency said that "at the Russian-controlled plant, several buildings, systems and equipment were damaged, but no damage caused a critical situation, there is no danger to the safety of the site and there are no casualties. The explosions near the power plant are unacceptable." Also, media in Russia quoted an official at the power plant, who said that "15 shells were fired at the plant's facilities, and landed near a dry nuclear waste storage facility and a building that contains fresh nuclear fuel." However, according to him, "no radioactive fallout was detected."
As mentioned, it seems that the fighting in Eastern Europe is far from over. Last night, the Ukrainian army claimed that 60 Russian soldiers were killed in an artillery attack, Reuters news agency reported. This is the second time in less than a week that Ukraine claims to have caused large losses among the Russian army. In the meantime, officials in the Ukrainian army said that "Russia suffered the losses on Thursday, when the army shelled sites south of Kherson.
The report from Ukraine comes after Ukraine claimed last Thursday that it faced fierce attacks in the east by Russian forces reinforced by forces that had withdrawn from Harson in the south. The Ukrainians claimed that about 50 Russian soldiers were killed or wounded in a long-range Ukrainian artillery attack.